Key Measurements to Help You Design the Perfect Home Office
Even if you don't work at home, your partner or your best friend probably does. The shift in communications and information technology has created a new work lifestyle that demands a home office. At minimum a home office should have a personal computer, a printer and modest file storage. Those who work mostly at home also will need a dedicated room they can close off for privacy. What do you need in your home office? A computer is just the beginning.
Floating Desks
Consider your desk first. Think about whether the desk should float in the room, as here, be placed against a wall or be built in. The standard desk height is 29 to 30 inches (74 to 76 centimeters).
Freestanding desks range in size, but common dimensions are 48, 60 and 72 in. (122, 152 and 183 cm) wide and 24, 30 and 36 in. (61, 76 and 91 cm) deep. Get the largest desk that fits comfortably in your space, as you can never have enough work surface.
If you float your desk, leave at least 30 in. (76 cm) between your desk and wall or shelves behind it. On the other side of the desk, allow 48 to 60 in. (122 to 152 cm) for additional chairs and tables, if needed.
Desks Against a Wall
Your other option for a freestanding deck is to place it against the wall. If you place desks on opposite walls, keeping 54 to 66 in. (137 to 168 cm) between them works best. With this amount of space, you can get up from the chair and walk around it without being hampered by the other desk and chair.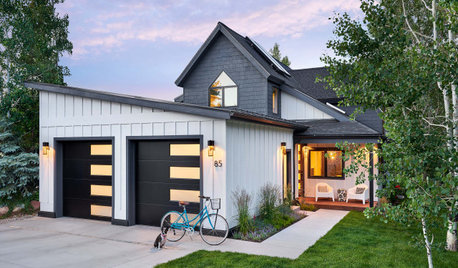 Trade-Offs to Consider When Remodeling Your Kitchen
It would be great to have an unlimited budget for a kitchen renovation. But the fact is most of us do not. And that's OK. Compromises of one form or another are part of the process, even for the rare homeowner who enjoys a bottomless budget and expansive square footage.
But how, exactly, do you decide between two compelling options with different pros and cons? The most critical tool to have on hand to help you make tough choices is a clear picture of your remodel goals. To get clarity on what matters most to you, read about some key trade-offs you and your kitchen designer will consider during your project
How Will You Use Your Kitchen?
When planning a kitchen remodel, you want to be very clear on how you want to use your new kitchen. Here is one example: I want to have people over more often. I want to feel relaxed when I entertain. In order to feel relaxed, I need to make sure that no one is in my way while I cook. I also want my kitchen to stay neat during the cooking process and be laid out so that cleaning up will be efficient.
Clear goals can help homeowners make decisions and, as the budget nears its limit, ultimately choose the options that will best support their goals. What matters most to you in a kitchen?
Daily Use vs. Special Events
This area of consideration has to do with how many people your kitchen will serve. From refrigerator storage to seats at the dining table, the number of people you want to accommodate will affect your design choices. You'll want to consider not only how many people live in the home now, but — if this is your forever home — how many will live in it 10 years from now. Also, how often do you entertain and for how many people?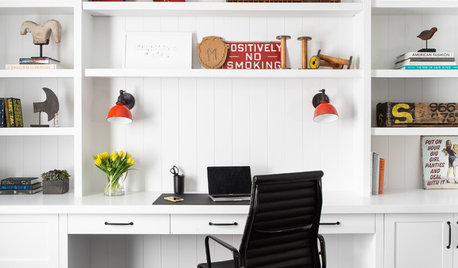 Steps to Get Ready for Kitchen Construction
There are two actions that come to mind as being the most important in getting ready for a construction project: Avoid denial, and prepare. Everything you need to do falls under one of these two categories. But how, specifically, can you prepare for the first day of construction? Here are the basic steps.
Make a List of Items You Need to Have Onsite When Construction Begins
Have you ordered the sink and faucet? Do you have your appliance delivery scheduled? The reason for this is that once work starts, life gets a little more chaotic — OK, a lot more chaotic. Things like ordering a sink will slip through your fingers, and you'll find yourself scrambling when the contractor asks for something.
Establish Expectations With Your Contractor
This isn't just about telling the contractor what you expect, this is also about the contractor and other professionals letting you know what are realistic expectations. This will make for a happier client and a more pleasant process overall.
Don't forget to be nice to the neighbors and tell the contractor to do the same. Let the neighbors know you're starting a construction project and that there will be crews around. Tell them to please let you know if they have issues. Noise, debris and blocking the street with deliveries are often issues that come up with neighbors.
Here are some things to consider and discuss with your contractor.
How long construction will last.
What you can do to guard against delays. Oftentimes this means having all the products onsite and not designing in the field and making changes.
Dust control. How will the construction be sectioned off from the rest of the house?
Debris removal. Are you getting a Dumpster, or will debris be stored in the garage and removed in phases?
Areas the crew can use. What will be the staging area for tools, cutting wood and tile? What bathroom facilities will be available?
Cleanup expectations. Some contractors clean up at the end of each day and others don't. Communicate what you want but also understand that certain requests may mean more expense.
When you will have to be out of the house for the refinishing of floors, and for how long. What products will be used? Do they meet your expectations of low-VOC emissions?
Hours that are OK for the crew to work. Can they work Saturdays? Arrange for things like keys and alarm codes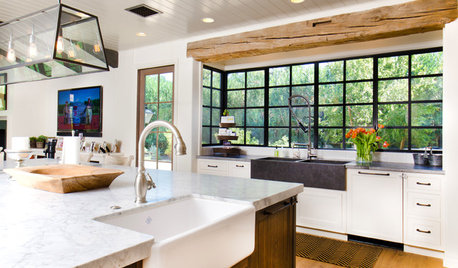 When to Pick Kitchen Fixtures and Finishes
Many homeowners think designing a kitchen starts with choosing items like appliances, flooring, cabinet finishes, countertops, faucets and lighting — and to a point it does. But I try to keep my clients from worrying about many of these items until after the space planning is complete. The huge number of options can be distracting, and it can be overwhelming to make all these decisions at once. Getting overcommitted too early can stifle creativity and hinder your progress in getting the best kitchen design for your home.
For some, choosing kitchen fixtures and finishes is like being a kid in a candy store. They like everything and can't stay focused on what's right for the overall aesthetic or design. For others, it's paralyzing. They get so worried about picking the wrong finish or fixture that they have trouble making decisions or focusing on other important aspects of the job at hand.
Even though we always start a kitchen remodel with inspiration photos to get an overall idea of what the client wants the kitchen to look like, I often shelve most of those until after the preliminary plans are complete. I view kitchen remodels as a series of small, layered choices. Here are some ideas for how and when to make them after space planning is complete.
Appliances, Sinks and Lighting
I recommend that clients select appliances and sinks during the preliminary design phase, which often comes before selecting the rest of the finishes and fixtures. This is so the plans can reflect the proper sizes, which will in turn affect the cabinetry layout.
Also, I recommend choosing the type and amount of lighting fixtures during this phase: cans, semi-flush mounts, how many pendants over the island and so on, in order to complete the lighting plans so the contractor to provide estimates. Most people haven't actually picked what style pendant light yet, but at least the decision about number is done.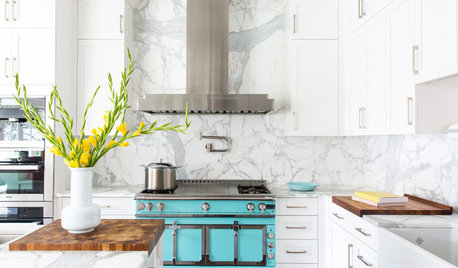 How to Pare Down and Organize Before a Home Remodel
When you're embarking on a renovation project, it's a good idea to clear as much space as possible before the chaos ensues. Think about what you want and need in your new room, and thoroughly declutter the area. Follow these tips for clearing, organizing and storing to ensure your building work creates as little upheaval as possible.
Be Systematic
Start sifting through your cupboards and bookshelves. If you need to pack up a room or two, now is a great time to assess what's lurking in the back of your cabinets
Pack frequently used items into transparent storage boxes. Label them clearly and move them to another room. They'll be out of the way of dust and builders, but still easily accessible.
Consider Your Needs
If you're planning an interior remodel to change the way you use your space, think about why you want to change the layout. Do you need a safe play area for young children, or maybe a small office space to facilitate working from home?
Provide your designer or architect with as much information as possible about how you want to use your space, so he or she can make it really work for you. A good professional will listen and provide a solution tailored to your requirements. In this dining area, for example, the designer has incorporated neat wine storage beneath the bench seating.