Category Archives:
Accounting
Tips for Accounting Career Success
As you pursue your career in accounting, there are so many paths to take. You may want to own your own firm one day. Find a promotion. Land a big raise. Regardless of your goals, there are some basic keys to your success in the field of accounting, and every single successful accountant can boast of these characteristics. You can do well with one or the other, but only together do they cooperate for success and freedom in your accounting future.
First you should take some time to address where you are now. Are you a beginner? Experienced? Expert? What are your future goals in your career of accounting? Are these goals available to you at the current time or will you need a big change to achieve your goals? You need some clarity for what you want before you can fully develop these traits. Then when you're ready you can begin working on these two critical keys to success in accounting.
Competence
The primary key to success in accounting is of course competence. You must be good at your job. You need to be able to work efficiently, meet deadlines, think critically, and make effective decisions for your company or clients. You can begin working on your competence by reviewing your strengths and weaknesses in your current accounting position. Identify ways to strengthen your weaknesses and to display your strengths. Universal Accounting courses are available to bolster your accounting skills to maximize profits for yourself and your clients.
Confidence
This trait is by far the most lacking in the business of accounting. Most accountants believe that their work will do the talking, and that confidence is a trait for salesmen and athletes. If you do your job right you'll have success right? Maybe. But the only way to truly guarantee success in your accounting career is to pair competence with confidence. Display your skills and speak up. Share your confidence with your superiors and clients. Believe that you can find creative solutions to any accounting problem, and that any endeavor you assume will be successful. Confidence transforms a mediocre accountant to a star accountant. Clients and firms will be attracted to your confidence and find more value in your efforts.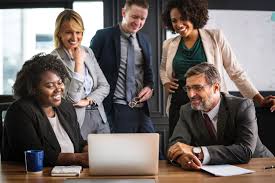 Embracing Technology
It's impossible to embrace a client-focused, big-picture paradigm shift without wholeheartedly embracing technology. And the results speak for themselves. In the "7 Habits" study of high-performing CPA firms versus low-performing CPA firms, researchers found that high-performing firms were five times more likely to encourage innovation than low-performing firms.
What Does It Mean to Embrace Technology?
How does a firm embrace technology? And which technology specifically? The "7 Habits" study states, "This attribute, while it can be applied to technology adoption, is certainly not restricted to it. In fact, it tends to be pervasive in a firm's culture — applying broadly to service offerings, management techniques, employee benefits, and so forth."
In other words, jumping on the technological bandwagon looks less like rushing to download the latest iPhone and Android apps and more so an attitude of embracing change and encouraging clients to innovate. The speed of innovation is only increasing, so solutions will naturally evolve over time.
Working in Technology
As important as it is to work with technology in the form of apps and software that help accountants and bookkeepers streamline and understand their business and their client's business, it's equally critical to work through technology in your practice by taking a mobile, paperless, portal-centric approach.
Going paperless to streamline internal processes and encourage your customers to interact with you through technology (in a client portal, for example) not only improves efficiency, but it sends a clear message to increasingly mobile and tech-dependent customers who are likely to balk at outdated processes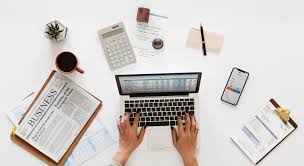 You must Excel in Math
Accounting is about numbers and the manipulation to numbers; hence, you must certain that you excel in math at high school. People who hate math may not be success in accounting field. That's why you got to love math if you like to become an accountant. Take a special attention in math and ask your teacher or counselor's guidance on which courses to take to best prepare you for earning a degree in accounting when you enter a college later.
Request Information From College that Offer Accounting Degree
Beside the traditional brick & mortal colleges, there are many prestige's online colleges and online universities offer degrees in accounting that enable you to earn an accounting degree from home. Send a letter, an email or make an online information request to those colleges that offer accounting degrees for heir catalogs and admission requirement on their accounting degree programs.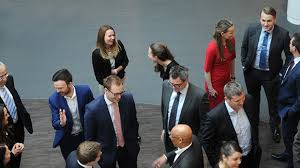 Become Proficient with Accounting Software
The time of using Microsoft Excel program in accounting work was over. You need to become proficient with a variety of accounting software if you want to success in this field. You may not be able to learn all the accounting software in the market, but you need to familiar with the common accounting software use by most corporate.
Gain Working Experience in Related Fields
Related working experiences are important in determining a success in your accounting career. If you are attending class-based accounting degree program, you could work at part-time jobs or internships in accounting firms during your college years. If you are getting your accounting degree online, then you can start gaining your full working experience in accounting with a full-time job, because an online accounting degree program allows you to plan your learning schedule that fit into your full-time job.
Secrets of the Most Successful Accounting Firms
Everyone is familiar with the saying "time is money" but how often do you actually apply that concept to your business? In a competitive industry, it's important that you and all of your employees learn how to work smarter, not harder, so that you can get more done with the time and the workforce you have. If you want your business to be highly productive, consider implementing some of the following habits employed by top accounting firms:
Give clear direction regarding priorities; this helps employees to focus on the most important tasks first.
Consistently and evenly distribute workloads and tasks.
Provide strong support and training; this empowers employees and ensures they have the necessary skills to get things done.
Give employees the resources they need to get things done efficiently and at a high level of quality.
Give employees autonomy and authority to make decisions about how to do their jobs; this prevents delays in the workflow process and empowers employees to take ownership of their respective tasks.
Having brief meetings throughout your week can help you to gauge workloads and redistribute them as needed, so that you can ensure things are getting done; it also forces employees to be accountable for the things they have accomplished, because they must report back on their tasks periodically.
You should also set clear, firm deadlines for projects. According to one study conducted among college students, those students who had clear deadlines performed better and more consistently than those without any deadlines. You should also ensure the deadlines are not too lax; the same study indicated that students who had too much time to complete a task performed almost as poorly as those with no deadlines at all.
Encourage your employees to take breaks throughout the day as well. The same concept behind a good work-life balance applies to balance while employees are at work. According to several studies, the most productive people work in cycles; ideally, employees should work for 90 minutes, then have a 15-minute break. This syncs with the body's natural energy rhythms, giving them more energy to get things done and allowing them to be more focused on their work.
You should also employ proper tools to cut down on the time that it takes to complete tasks. This can include items like paperless document management systems and scanning software. These kinds of tools will significantly reduce the amount of time your employees spend on time-consuming tasks like filing and data entry, giving them more time to spend on billable tasks and producing deliverables for your clients.