Category Archives:
Health
How To Choose The Right Veterinarian For Your Pet
It can be difficult to know what to look for when looking for a Veterinarian for your pet. You may have moved and left behind a vet with whom you have great rapport or you may have a new pet and are overwhelmed by all those big ads in the yellow pages. While there is no magic formula to guarantee a positive experience and high-quality care for your pet, there are a few ways to simply evaluate the hospital and veterinarian you choose.
Ask friends for recommendations
Before making an appointment you should check with friends and neighbors who own pets. Find out who they use and why. It is a good idea to get several different opinions since no one person will be liked by everyone. You want to get a sampling of opinions.
A visit to the clinic
Next, visit the clinic before making the appointment. The staff should be happy to answer any questions about the practice. It is also legitimate to request a tour at a time that is mutually convenient. There may be times of the day when a tour is not advisable but your request should be granted at some point.
The staff
Evaluate the front office staff? Are they helpful? Friendly? Do they acknowledge you when you walk in or are you ignored? What is the overall appearance of the clinic? Is it clean? Odor free? What is the attitude of the staff toward the other clients who may be present? How about to those on the other end of the phone line? You can learn a lot by just observing.
Your first appointment
If you make the appointment you will have a chance to meet with the doctor and the assistants. (Of course, you may have already met some of these people if you stopped in the office). You should evaluate these people in the same manner as previously described. Are the assistants helpful and friendly? Are they kind to your pet? Are they rough in handling the animal or gentle?
Meeting the veterinarian
How about the doctor? Does he/she take time to listen to your concerns? Are you given enough time to explain and ask questions? How is his/her rapport with your pet? Does he/she talk to your animal and try to establish a relationship before starting the exam? Is your pet called by name? Does the doctor take time to do an exam and address your concerns? Do you feel comfortable asking questions? Are you questions answered?
If your pet is ill or if some type of in-hospital procedure is required is everything well explained?
Make sure you communicate your needs to the doctor
It is always appropriate to ask specific questions about procedures, medications, anesthetics etc. It is also a good idea to tell the doctor exactly what you expect. If you treat your pet as a family member and want the doctor to feel free to do whatever he/she feels is necessary you should say so. If finances are a major concern that should be mentioned at the outset so there will be no surprises.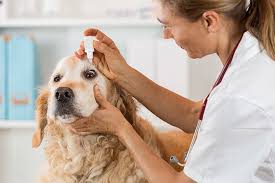 Verify location
The right veterinarian for you, aside from being a qualified and recommended pet doctor, should work at a clinic that you can get to easily. Especially if you have a pet emergency, you don't want to have to go far once you make an appointment.
How close you want your vet to be can depend on the health of your pet. If you have a younger, healthy animal, proximity can get a little lax. If you have an older pet and you have concerns, try to find a vet a little closer.
If you're worried about access to pet care, once you select your regular vet, ask them about the closest emergency animal hospital. Emergency vets, which are typically open 24-hours, are available in certain locations when it's impossible to see your regular veterinarian. If something goes wrong with your pet and you can't wait for your clinic to open, this is where you should go. Some conditions that may lead to an emergency visit for your pet include:
Difficulty breathing
Repeated vomiting and/or diarrhea
Excessive bloating
An accident with trauma
Ingesting a foreign object
Not eating, drinking or urinating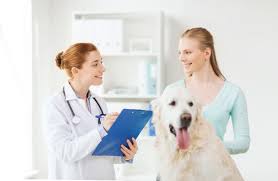 Choosing a Vet for Your Cat? Consider These Factors
It's not just for shots; you'll need a cat veterinarian for a number of reasons. Maybe you're a new cat parent, your family just moved, or your cat is in need of medical care. Whatever the reason, it's important to find a cat vet with whom you—and your feline friend—are comfortable seeing on a regular basis.
What's the best way to go about finding a vet that's right for you and your cat? Here are your options.
Friends and Reviews
Consider asking close friends who have cats about their choice. Another good way to find a vet, of course, is to explore reviews of local facilities online. But take reviews of a cat hospital with a grain of salt, according to Dr. Patty Khuly, as they often reflect subjective cases of financial coverage, rather than the care they provide.
What's Important toYou
Once you have a list of potential vets to choose from, there are several factors to consider that can help you whittle it down. What's most relevant to you? Price, location, hours, wait times, and bedside manner should all come to mind. Does the vet offer grooming and boarding? If your cat suffers from a disease or recurrent health problem, a vet that specializes in this issue might be the best route. Ultimately, consider the factors that are important to you specifically before deciding to meet with a certain practice.
While everyone has a different opinion on what is most important here are some common questions to ask yourself when researching a veterinarian for your cat:
Does the place have a good reputation? How long have they been in practice?
Are the facilities clean and updated?
Are their other patients in the office? This can be a good indicator that other cat parents trust this particular veterinarian.
Are they timely at responding to questions or at seeing your cat at your scheduled appointment time?
Is the staff friendly?
Follow Your Instincts
Look to a vet's website to find answers to the issues most important to you. If you can't find answers online, don't hesitate to call the office and ask these questions before making an appointment. You can even ask to come in and meet the vet without your cat. Once you do, ask him or her questions and follow your instincts. Is this someone you feel like you can trust with your cat even if you're not in the room?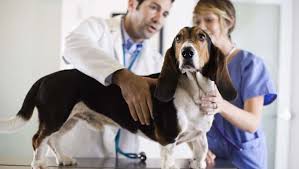 How to Find the Right Veterinarian for Your Dog
Every dog deserves a good veterinarian to help it stay healthy. As a pet owner, you also deserve a veterinarian who meets your needs a well as your dog's needs. Your veterinarian is your other family doctor, so you want to find the right one. Here's how to go about finding the right vet for you and your family.
Before You Begin
There are many different types of veterinarians out there. There are also a lot of different veterinary facilities. Remember that your vet will come with a staff, facility amenities, and more. Decide what matters most to you. Are you looking for a highly skilled vet in a state-of-the-art facility that offers a personal touch? Or, would you prefer a quick, inexpensive vet visit with a no-frills approach? Of course, there are options in-between. Cost is almost always a concern, as well as location, but these should not be the only things you consider. Make a list of your ideal veterinarian's attributes in order of priority. Once you have an idea of what you need in veterinary practice, it's time to do your research.
What You Need
In selecting a vet, you need to spend some time and energy to make the right choice. As you gather information, make sure you have some essential questions and concerns about the choices.
A file (online or paper) to keep your notes
List of questions you'll want to ask the vet
Talk to People
Friends, family, and neighbors may offer great insight when you are searching for the right veterinarian. These are people you can usually trust to tell you the whole truth about their experiences, both good and bad. You may also consider asking trusted professionals/businesses in your area if they recommend and specific veterinarians. Ask why they recommend that vet so you can determine if the qualities they describe align with your personal needs and wants.
Ask for Recommendations
One of the best ways to find a great veterinarian in your area is to ask for recommendations from friends, family, and people who work with animals locally, such as your trainer, groomer or breeder, a local boarding kennel employee, or pet sitter. It's important to find people who share your attitudes towards animals, and who have the same sort of animal, as different pets have different needs.
If you are moving to a new area, ask your current veterinarian for a recommendation, and/or check with local area veterinary medical associations for a list of active members.
Check the Websites of Local Animal Hospitals, Clinics and Practices
A slick website does not necessarily mean the clinic or veterinarian is highly rated. Conversely, it's also possible for an excellent veterinarian to have a terrible website (or none at all). It's useful to check online for some of the practical aspects of your search, however. Most websites should offer important details, such as hours of operation, so you'll know if the clinic is open during times that are convenient for you.
You should also be able to see the location of the practice and if parking or public transport is available. It's more convenient if you can find a good veterinarian who is geographically close to you, since it will be much easier if you have an emergency and need to see them quickly. Proximity isn't the most important factor, however. You might decide that it's better to travel farther for someone who has a better reputation or a particular specialty.
Preventing Problems During the Vet Selection
It's probably best to leave your dog out of the equation until you find a vet you like. It will only confuse and stress the dog out if you are bringing your dog on multiple visits to meet a vet. And, if the vet you have selected is not ideal or not working out, don't worry too much. Refer back to your research, pick a new vet, and move on. Do pick someone as soon as possible; you don't want to be a dog owner without a vet on standby for any health problems.