Category Archives:
Home Improvement
Key Measurements to Help You Design the Perfect Home Office
Even if you don't work at home, your partner or your best friend probably does. The shift in communications and information technology has created a new work lifestyle that demands a home office. At minimum a home office should have a personal computer, a printer and modest file storage. Those who work mostly at home also will need a dedicated room they can close off for privacy. What do you need in your home office? A computer is just the beginning.
Floating Desks
Consider your desk first. Think about whether the desk should float in the room, as here, be placed against a wall or be built in. The standard desk height is 29 to 30 inches (74 to 76 centimeters).
Freestanding desks range in size, but common dimensions are 48, 60 and 72 in. (122, 152 and 183 cm) wide and 24, 30 and 36 in. (61, 76 and 91 cm) deep. Get the largest desk that fits comfortably in your space, as you can never have enough work surface.
If you float your desk, leave at least 30 in. (76 cm) between your desk and wall or shelves behind it. On the other side of the desk, allow 48 to 60 in. (122 to 152 cm) for additional chairs and tables, if needed.
Desks Against a Wall
Your other option for a freestanding deck is to place it against the wall. If you place desks on opposite walls, keeping 54 to 66 in. (137 to 168 cm) between them works best. With this amount of space, you can get up from the chair and walk around it without being hampered by the other desk and chair.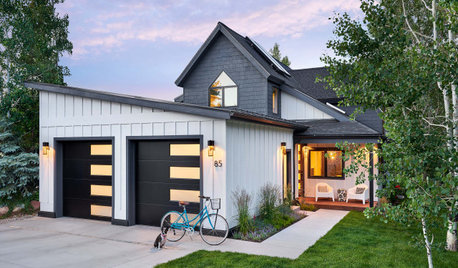 Trade-Offs to Consider When Remodeling Your Kitchen
It would be great to have an unlimited budget for a kitchen renovation. But the fact is most of us do not. And that's OK. Compromises of one form or another are part of the process, even for the rare homeowner who enjoys a bottomless budget and expansive square footage.
But how, exactly, do you decide between two compelling options with different pros and cons? The most critical tool to have on hand to help you make tough choices is a clear picture of your remodel goals. To get clarity on what matters most to you, read about some key trade-offs you and your kitchen designer will consider during your project
How Will You Use Your Kitchen?
When planning a kitchen remodel, you want to be very clear on how you want to use your new kitchen. Here is one example: I want to have people over more often. I want to feel relaxed when I entertain. In order to feel relaxed, I need to make sure that no one is in my way while I cook. I also want my kitchen to stay neat during the cooking process and be laid out so that cleaning up will be efficient.
Clear goals can help homeowners make decisions and, as the budget nears its limit, ultimately choose the options that will best support their goals. What matters most to you in a kitchen?
Daily Use vs. Special Events
This area of consideration has to do with how many people your kitchen will serve. From refrigerator storage to seats at the dining table, the number of people you want to accommodate will affect your design choices. You'll want to consider not only how many people live in the home now, but — if this is your forever home — how many will live in it 10 years from now. Also, how often do you entertain and for how many people?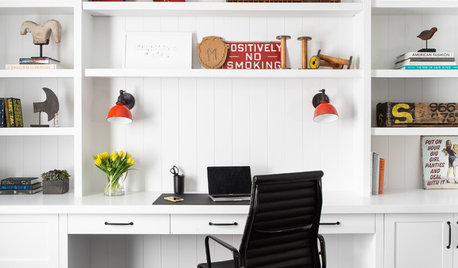 Steps to Get Ready for Kitchen Construction
There are two actions that come to mind as being the most important in getting ready for a construction project: Avoid denial, and prepare. Everything you need to do falls under one of these two categories. But how, specifically, can you prepare for the first day of construction? Here are the basic steps.
Make a List of Items You Need to Have Onsite When Construction Begins
Have you ordered the sink and faucet? Do you have your appliance delivery scheduled? The reason for this is that once work starts, life gets a little more chaotic — OK, a lot more chaotic. Things like ordering a sink will slip through your fingers, and you'll find yourself scrambling when the contractor asks for something.
Establish Expectations With Your Contractor
This isn't just about telling the contractor what you expect, this is also about the contractor and other professionals letting you know what are realistic expectations. This will make for a happier client and a more pleasant process overall.
Don't forget to be nice to the neighbors and tell the contractor to do the same. Let the neighbors know you're starting a construction project and that there will be crews around. Tell them to please let you know if they have issues. Noise, debris and blocking the street with deliveries are often issues that come up with neighbors.
Here are some things to consider and discuss with your contractor.
How long construction will last.
What you can do to guard against delays. Oftentimes this means having all the products onsite and not designing in the field and making changes.
Dust control. How will the construction be sectioned off from the rest of the house?
Debris removal. Are you getting a Dumpster, or will debris be stored in the garage and removed in phases?
Areas the crew can use. What will be the staging area for tools, cutting wood and tile? What bathroom facilities will be available?
Cleanup expectations. Some contractors clean up at the end of each day and others don't. Communicate what you want but also understand that certain requests may mean more expense.
When you will have to be out of the house for the refinishing of floors, and for how long. What products will be used? Do they meet your expectations of low-VOC emissions?
Hours that are OK for the crew to work. Can they work Saturdays? Arrange for things like keys and alarm codes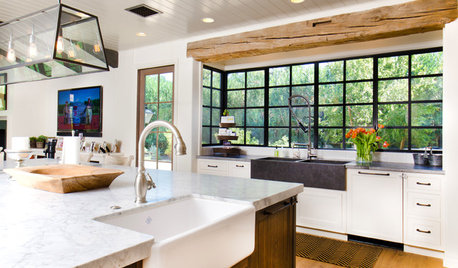 When to Pick Kitchen Fixtures and Finishes
Many homeowners think designing a kitchen starts with choosing items like appliances, flooring, cabinet finishes, countertops, faucets and lighting — and to a point it does. But I try to keep my clients from worrying about many of these items until after the space planning is complete. The huge number of options can be distracting, and it can be overwhelming to make all these decisions at once. Getting overcommitted too early can stifle creativity and hinder your progress in getting the best kitchen design for your home.
For some, choosing kitchen fixtures and finishes is like being a kid in a candy store. They like everything and can't stay focused on what's right for the overall aesthetic or design. For others, it's paralyzing. They get so worried about picking the wrong finish or fixture that they have trouble making decisions or focusing on other important aspects of the job at hand.
Even though we always start a kitchen remodel with inspiration photos to get an overall idea of what the client wants the kitchen to look like, I often shelve most of those until after the preliminary plans are complete. I view kitchen remodels as a series of small, layered choices. Here are some ideas for how and when to make them after space planning is complete.
Appliances, Sinks and Lighting
I recommend that clients select appliances and sinks during the preliminary design phase, which often comes before selecting the rest of the finishes and fixtures. This is so the plans can reflect the proper sizes, which will in turn affect the cabinetry layout.
Also, I recommend choosing the type and amount of lighting fixtures during this phase: cans, semi-flush mounts, how many pendants over the island and so on, in order to complete the lighting plans so the contractor to provide estimates. Most people haven't actually picked what style pendant light yet, but at least the decision about number is done.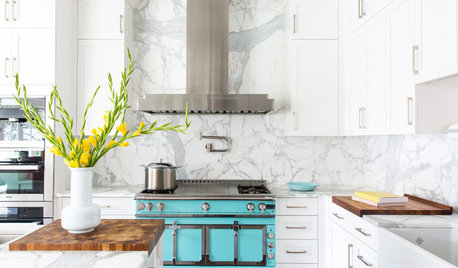 How to Pare Down and Organize Before a Home Remodel
When you're embarking on a renovation project, it's a good idea to clear as much space as possible before the chaos ensues. Think about what you want and need in your new room, and thoroughly declutter the area. Follow these tips for clearing, organizing and storing to ensure your building work creates as little upheaval as possible.
Be Systematic
Start sifting through your cupboards and bookshelves. If you need to pack up a room or two, now is a great time to assess what's lurking in the back of your cabinets
Pack frequently used items into transparent storage boxes. Label them clearly and move them to another room. They'll be out of the way of dust and builders, but still easily accessible.
Consider Your Needs
If you're planning an interior remodel to change the way you use your space, think about why you want to change the layout. Do you need a safe play area for young children, or maybe a small office space to facilitate working from home?
Provide your designer or architect with as much information as possible about how you want to use your space, so he or she can make it really work for you. A good professional will listen and provide a solution tailored to your requirements. In this dining area, for example, the designer has incorporated neat wine storage beneath the bench seating.
Must dos for any renovation
Before you start swinging a hammer at your walls there are some things to consider, whether you're renovating to sell or renovating your dream house. It's important to remember renovation is a long term investment; your decisions will have important consequences down the line.
If you don't plan on selling you property straight away you are making a lifestyle investment rather than an investment for a profit. This means that instead of buying the cheapest bathroom taps or painting in neutral colours that potential buyers like, you are able to splurge on what you really love and what you know you will continue to love in 20 or 40 years!
Have a clear strategy
Plan ahead and set yourself targets. A timeline that you review at least every few days is a great way to stay on track.
Don't forget about the Council
Getting council approval can take some time so it's best to get a start on it early. Requirements differ from council to council but you will have to complete a formal development application for the property and you will also have to put forward proposals and building plans.
Be realistic about your budget
Overspending is a real concern for renovators and I'm not going to lie, it's easy to do, that's why a budget is vital in your renovation planning.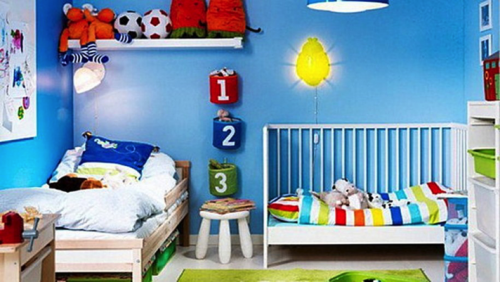 Essential Tips to Note before Commencing a Home Renovation Project
Have you been living in your house for a while and are ready to make some alterations? As time passes, family size and needs change, making a home renovation project more and more necessary. When children grow older, you no longer need a playroom, but might require a music room with soundproof walls and good acoustics.
Consider current & future needs
Consider not just your current needs, but your future ones as well when planning the new design for your home. This should form the context and basis of your renovation. If you expect that your children will move out within a couple of years, consider the what you may want to use their rooms for in the future. If you plan to have a child, keep this in mind when considering the design and feel of each room. Choose a design that is child friendly and does not require much effort and time to keep clean. This tip will easily save you many hours of watching over your kids to ensure they do not hurt themselves or knock your precious glass decoration over.
Collect ideas to build a picture of your renovated house
Before engaging an interior designer, it helps if you have a rough idea(s) about what you would like your refurbished home to look like. So, get inspired; flip through a couple of interior design and home magazines or browse a few home renovation design ideas on sites like Pinterest or Houzz. With a few ideas on hand, engaging an interior designer would be more fruitful as he/she would be better aligned with what you are trying to achieve in your home. You can have a lot of fun with this too, and your photos need not be limited in any way – it can extend to the types of air conditioners that you want, some lighting or brickwork that you like and even furniture.
Find the right designers
With some design concepts in mind, it is time to start scouting for an interior designer. Obviously, the best way to do this is by using our Kaodim platform to compare quotations and services from our interior design experts.
Draw up the design
With your ideas and the experience of your interior designer, put the designs down on paper or view computerized 3-D images before you approach a contractor. If you need help with such planning, you can hire professional planners via our site. With a graphical representation of your ideal design, you will be able to better communicate your ideas to your renovation contractor.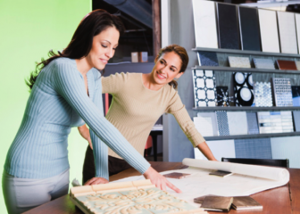 HOW TO PLAN A HOUSE REMODEL
Let's clarify things for a second here. I am not a contractor, and this is not an article about the technical aspects of actually completing specific projects.
I'm writing this because throughout 3 months of gutting and renovating a 2600 square foot home, I've learned a lot about the planning, process, and execution of a whole house remodel project.
Even with a top notch general contractor, you should know the overall timeline and order of operations (so to speak) to complete a large-scale project in the most efficient and organized way possible.
DESIGNER OR DIY?
Many people choose to work with a designer for part or all of their home design. We met with a kitchen designer but ultimately decided to save several thousand dollars by figuring it out ourselves. Some may think that is a crazy idea, while others (like me!) love taking on the creative and strategic elements of a project.
SCOPE OF WORK
The first thing we had to do on a whole home remodel was to determine where to start. We needed a plan. Before you start on any of the actual house remodeling work, you'll need to plan out what you want to do to the house and develop a scope of work.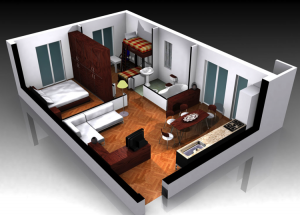 Choose the Best Renovations for Resale
Look At Comparable Properties
Don't over-renovate. Only spend on upgrades that add value. The three key factors in valuing residential real estate are location, location and location. This is important to remember when figuring out what improvements to add.
Establish a Strong First Impression
Have you ever a watched television real estate show, like "House Hunters" on HGTV or "Million Dollar Listing" on Bravo? The one thing that all of these shows have in common is that when they are showing a house, they almost always show the potential buyer's first impression when arriving at the property.
First, you need to make sure that the structure itself is as nice as it can be. Power wash the siding, freshly paint all trim work, make sure that window casings are in good condition, etc. Doing easy cosmetic fixes can make a big difference. Some suggestions for things that will give you a big bang for your buck include:
Dressing up the front door by painting it a contrasting color
Replacing old exterior hardware like door knobs
Making the entryway symmetrical
Installing outdoor lighting
Planting flowers and plants
Installing a new mailbox
Adding shutters
Kitchens and Bathrooms Sell the House
In the highly competitive residential home sales market, you cannot have a dated kitchen or bathroom and expect to get top dollar for your property. Not only are these improvements the key to getting a good price for your house flip, but they are crucial for getting people interested. They will surely decrease the days a property spends on the market.
Don't Impose Your Personal Style
Focusing on neutral design elements will appeal to the largest buying audience. Nothing turns buyers off more than bad taste. Of course, what is bad taste is in the eye of the beholder? Be very careful on imposing what you believe is your extreme good taste on a property.
Things I Learned From My Renovations Contractor
Renovations are justifiably known as a time of upheaval and enormous family stress. Your home and refuge are being torn apart, dust flies (everywhere) and there are countless little issues to trip you up ('you found knob-and-tube wiring?"). Much like the gift planning process, what keeps everyone going is a sketched-out vision for the future. Sometimes it feels like a dream that recedes with each step you take. In both journeys, it is helpful to have a guide who is knowledgeable, reassuring, and who communicates well.
Be both responsive and proactive – preferred method of communications is email Being on the road constantly, he carries an iPhone, which he checks frequently. We always get quick responses – often within minutes – to our inquiries and comments. He also responds at any time of the day or night, or day of the week, which is understandable as a business owner. He is also proactive in his communication. He tells us what's happening, and when. We always know what we need to do and what to expect. This constant flow of information greatly reduces our anxiety level that is the result of your home being wrecked (and rebuilt). What is rare in a user of a hand-held device, responses are thoughtful, thorough, and articulate. writes well. And he knows when a longer response is needed. He outlines options clearly and makes sure we know what we are supposed to decide upon. He manages to be both efficient and personable in his notes, which has subtle effect of creating a tremendous bank of goodwill that smoothes over the rough patches.
Know when to go "live" – primary form of communication is email, but he is not one of those office denizens who hides behind his keyboard (er, touchscreen). There are inevitable moments in any renovation when something goes wrong. With our kitchen, we had a gas pipe put in the wrong place, a window broken, and an electrician's assistant who drilled through our new cabinets! Stuff happens. As clients, we send emails expression out concerns. intuitively seems to know when to respond to the emails and when to call. With the drilled-through cabinets, Barbara sent a flamer and Paul instantly called to talk her down off the ledge. Emails don't work in situations like this. You need a human voice – or presence. insists that we meet in person on a semi-regular basis, particularly if other key players like our cabinet makers are included. At the messiest part of the process, showed up one Saturday afternoon unannounced. He wanted to know how we were feeling about things. Yes, our house was reassuring. The real message of that in-person meeting wasn't information it was his support.
Have a process – is a terrific planner. His quotes are thorough. His contract provides clear and fair dispute settlement mechanisms. His project plan is detailed and realistic. he tracks the project against the schedule. He also provides budget updates to report on the bills related to the individual phases of the project. All of these mechanisms provide confidence. As clients, we know where we were going and where we stand against the plan. His process is a form of macro-communications that demonstrates his experience and overall shape of the project. It helps us to ensure we don't get lost in the petty details. Another impressive element is realism. His project schedule for our kitchen initially seemed to be a bit lengthy, but he knew better than we did. Down days and delays are inevitable, but they can be planned for,
Never be defensive – As mentioned, stuff happens. There are just too many people and pieces in motion to control them all. Accusations and recriminations are a predictable part of the renovation process. Clients often feel aggrieved – we respond with shock and passion to any little mishap – and have a natural propensity to be indignant. If you are on the other side of the equation, you need to be philosophical or situations can easily escalate. is always pre-emptive with communicating in a "crisis" and he is never defensive. His first impulse is to take responsibility if one of his sub-contractors screws up. It is just what he does. When our beautiful new cabinet was drilled by the electrician's assistant, he immediately offered to pay – sight unseen. He doesn't grandstand or blame the team member. We know he is going to do the right thing, which makes us far more reasonable people to deal with. When the window was broken he said, "don't worry, these things happen, and it's my job to fix them when they do."
HOW TO SYSTEMATICALLY CHOOSE THE RIGHT CONTRACTOR
When planning a home remodeling project, homeowners face a long list of worries and concerns. How much will it cost? Will it take too long? Is this really the right move? But there is one question that homeowners could benefit from asking more often: how do I hire the right contractor?
According to the CFA (Consumer Federation of America) and NACAA (National Association of Consumer Agency Administrators), contracting is the top complaint among homeowners doing home improvement. Another survey found that almost half (48%) of all respondents would not hire their contractor for a future project.
Being homeowners ourselves, we understand the pain of spending hard earned money on substandard work. That's why we created a highly effective method for weeding out the bad contractors until you find the right one.
People (0-10 score)
It is important to remember that you are hiring people with whom you are going to spend quite a lot of time with. You will frequently talk to them, discussing various options. You will work together trying to make decisions on various issues. The project period is sort of a marriage. If you do not connect with your contractor, the whole thing may end up in shambles with you suffering the most.
Process (0-10 score)
Get a rough run-through of their work process before you hire any contractor. Not only will this give you an idea of what to expect when the actual project starts, it will also show you how well they work. To rank a contractor properly in this area, you need to ask lots of questions. Here are some essential ones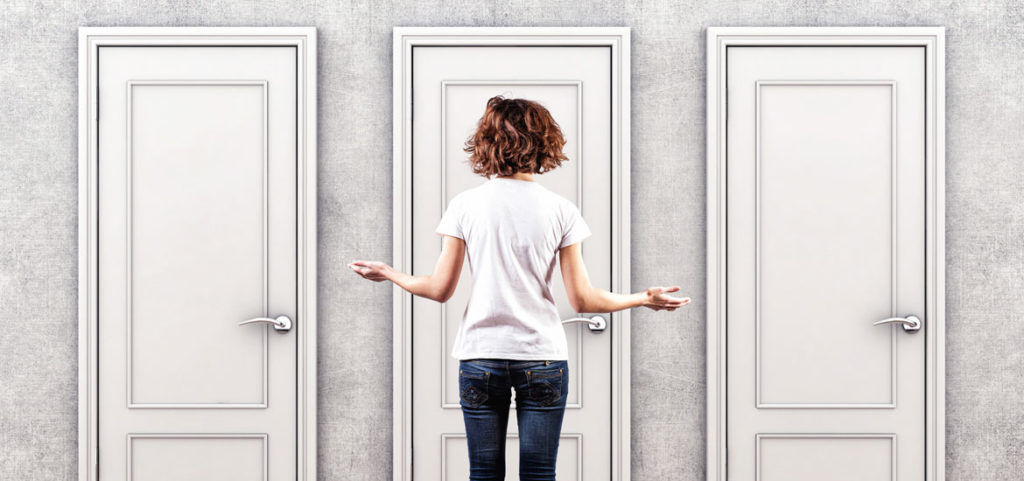 TIPS FOR CHOOSING A REMODELING CONTRACTOR
Get Recommendations
Word of mouth is the best way to find a trustworthy contractor. If you know someone who has had a good experience with one, start there
Look at Credentials
Once you have your recommendations, start checking them out. Visit their website or make a phone call. Make sure they have all appropriate licenses and insurance certificates as well as any designations from professional associations like the National Kitchen and Bath Association.
Check References
Contact former clients to find how their project went and ask to see the finished product. Better yet, visit a current job site and see for yourself how the contractor works. Is the job site neat and safe? Are workers courteous and careful with the homeowner's property? Remember that when you're hiring a remodeler, you're buying a service and not a product. Quality of service will determine the quality of the finished project. It's a good idea to even check with your local Better Business Bureau. If you can't find any information on them with the BBB then they are most likely complaint free.
Interview Candidates
This is also a good time to set up a face to face at your home to review your plans and ask any follow-up questions. If they ask you to come out to your home–even better. It means that they are interested in you and your project and want to get more details.
Business Management
Ask the remodeler how much the project will add to the home's value and attain additional insurance from your provider.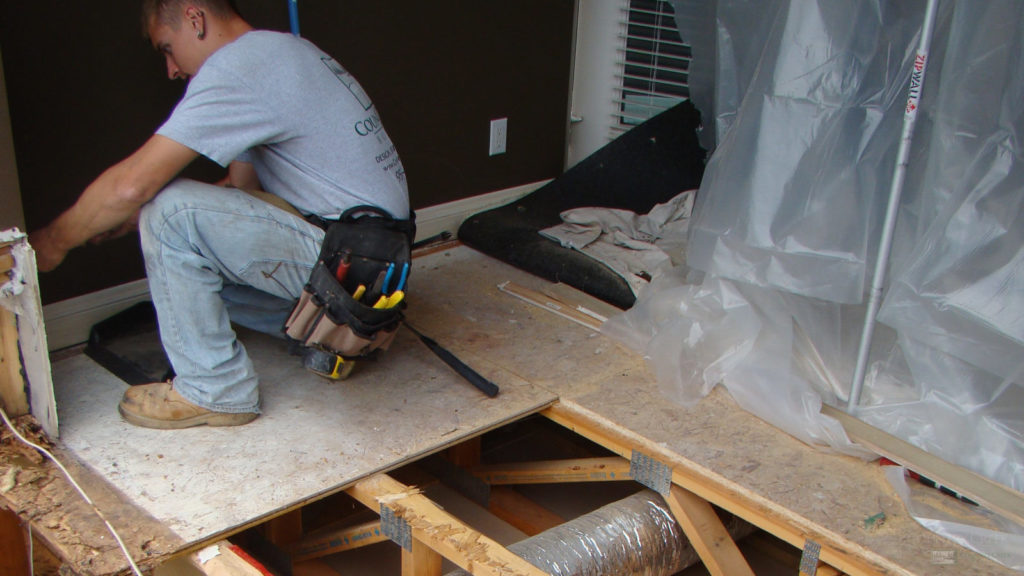 Complete Guide To Choosing The Right Home Remodeling Contractor
There are many important decisions to make when it comes to remodeling your home: Which architectural style best fits your personality? Should you go with cool and calm tones, or opt for big, bold colors? What is your timeline? How about your budget? All of these questions are important, but they take a back seat to choosing the best home remodeling contractor for your specific renovation project.
With our Complete Guide to Choosing the Right Home Remodeling Contractor, you'll have the tools and information to confidently select a contractor who can help you make those tough decisions. This free guide discusses how to separate good contractors from the best contractor for you. From research to vetting, our guide gives you the critical things to look for and the right questions to ask in order to partner with a reputable, trustworthy contractor who you'll enjoy working with and be happy to recommend.
Homeowners who are planning a remodeling project typically take similar steps when searching for a contractor to work with. They ask friends and family for references, use search engines to find local firms, browse profiles and project photos on Houzz, Instagram, and Pinterest, check out customer reviews and testimonials on Yelp, Google, and BBB, and more.
All of these are great when you're in the early stages of searching for a home remodeling contractor to turn your renovation ideas into reality. The issue with all of this information gathering is that it can be difficult to differentiate between the best remodeling contractor and the best remodeling contractor for your specific project.
Make no mistake – the distinct between these two is important. Any remodeling contractor worth their salt should have a well-designed website that features high-quality project photos, industry awards and affiliations, client testimonials, and more. They're also likely to have solid reviews, both online and from in-person references (if this is NOT the case, you can cross them off your list right away). If nearly ever contractor presents themselves as the best, how do you determine which one to ultimately work with?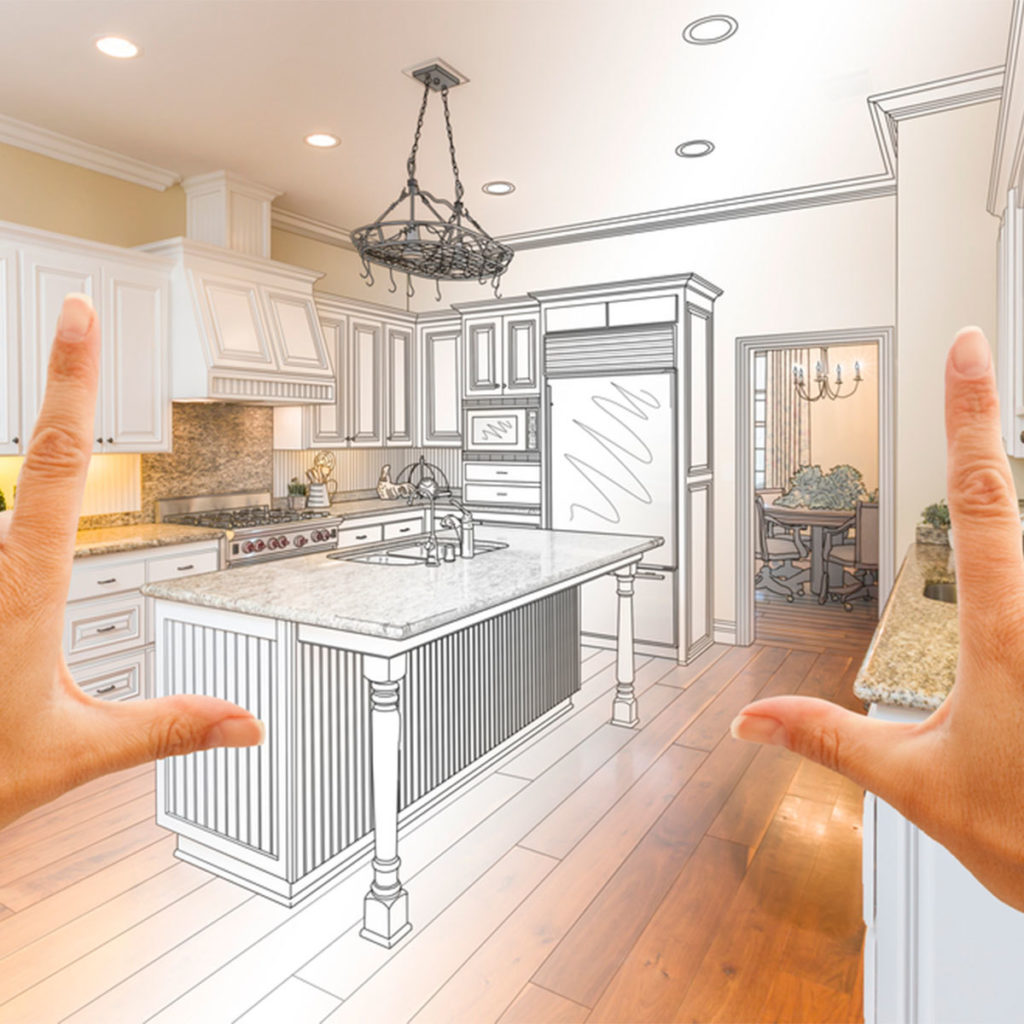 Tips for Planning a Successful House Remodel
When planning a house remodel, it can be tempting to skip to the exciting stage of choosing new paint colors, fixtures and fittings, but in order for any renovation to go smoothly, there are several things to think about before you even begin.
Know Your End Goal
Before you decide how extensively to renovate, you need to know what your end goal is for your home. Are you renovating to raise the resale value of your home, or will you be staying put for years to come? Consider the condition of your neighborhood before you begin, and know which renovations are a good return on investment, and which will be considered overdoing it for the area. Having a specific plan in place for your future will help you decide how deep to go with your project.
Have a Budget
Knowing your budget—and sticking to it—is one of the most important parts of renovation planning. Remember to add in a contingency fund for any unexpected costs—and expect to use it—as well as incidental costs like the cost of eating out for a kitchen reno, or even taking a hotel for a night or two. It can be easy to want a top-of-the-line renovation, but perhaps all you need are some cheap upgrades which will make your house look more expensive. Do your research and plan your budget before ever lifting a hammer.
Consult the Calendar
If you're hoping for a brand new home for a particular event or holiday, make sure you look at your end date and work your way backward. Be sure to pencil in a few weeks to a month at the end for wiggle-room in case there are delays on the way to avoid disappointment
Do Your Research
Take the time to chat with friends, family, and neighbors about the renovation work they have done, and the challenges they have faced during the process. Having a wealth of information from homeowners who have been in your shoes can be invaluable in the planning process, and this information may alter your end plan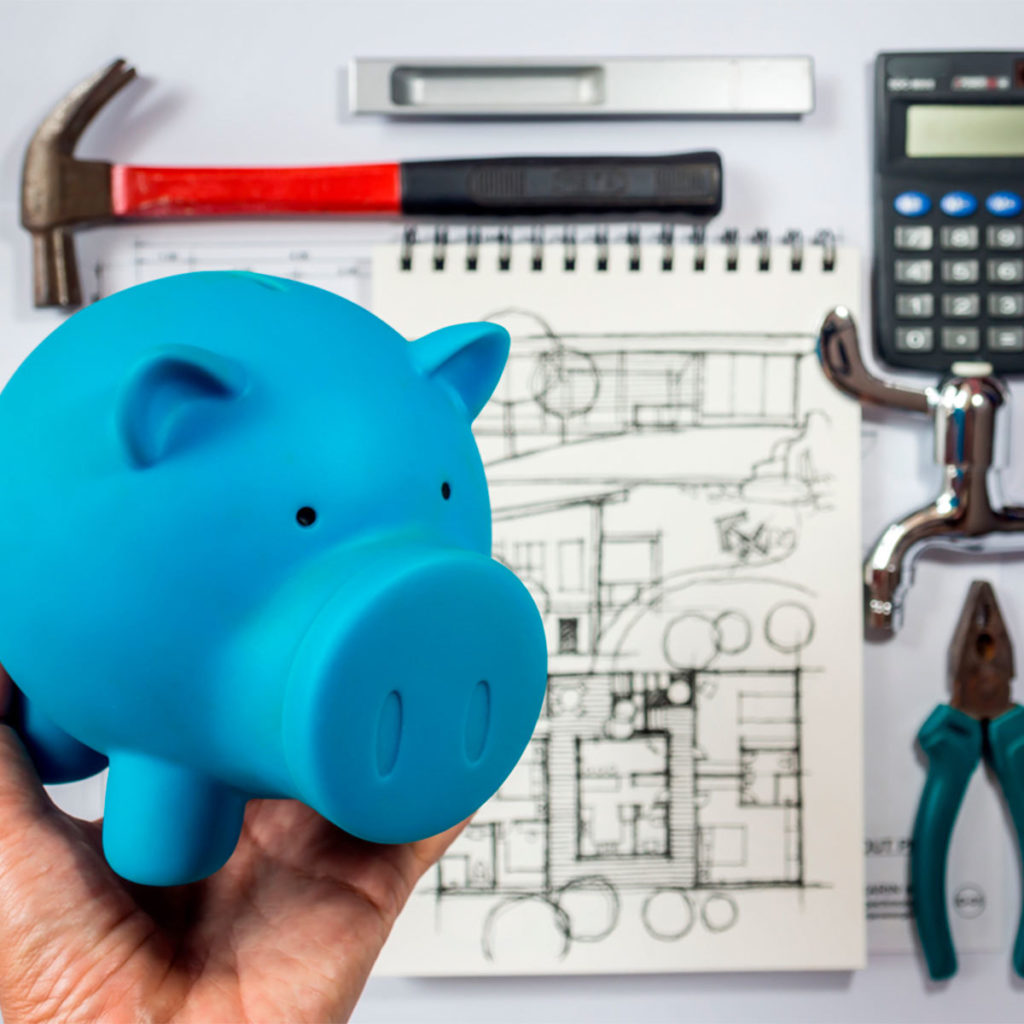 How to Choose a Remodeling Contractor that Is Right for You
Your home is an intensely personal space. If you've made the exciting decision to remodel your house, you don't want just anyone working on your home. In fact, you want a highly qualified, trustworthy and conscientious team of professionals who are committed to helping you remodel a living space that fits your functional needs and design style. Taking the time up front to research and ask the right questions is not only time well spent, but will ensure you select the right remodeling contractor for you.
Assemble a list of Contenders
A simple Google search is an excellent place to start assembling names of local home remodeling contractors in your area. Use words that describe what you're looking for and your location. For example, search for "home remodeling contractor Lafayette" or "kitchen and bath remodeling West Lafayette".
A safe and reliable way to assemble remodeling contractors is to reach out to your friends, family, and co-workers for any recommendations they may have. Do you have a neighbor who just had some remodeling done? Ask them about their experience and if they would recommend them. Your local hardware store may also have some good suggestions as well.
Website Review
Once you've assembled your preliminary list of home remodeling contenders, review each company's website. This is an easy way to find critical information that will help shape your decision
Qualified home remodeling contractors should also feature a project portfolio or sampling of their work. Take some time to peruse past projects and see what speaks to you. If a picture is worth a thousand words, then look at the finished project photos as an informative way to get a sense of the type of work they do. Moreover, some remodelers only specialize in kitchens and baths, for example, and may not remodel other areas of the home, like basements or additions. This should help you rule out some contenders depending on the type of work you want to have done.