Category Archives:
Plumbing
Hot Water Heaters
Hot Water and How to Heat It
There are several water-heating options available to you. While you are taking steps to save on home heating, don't forget to see what you can do to lower your water heating costs. Check with your fuel supplier for more information, and consider alternatives to your current method.
Storage-type water heaters
Most homes have storage-type water heaters in which water in a tank is heated by a gas or oil burner or by electric elements. Traditional storage heaters have been improved with such features as through-the-wall venting for combustion units and better insulation, making them less expensive to operate. Units designed to give even greater efficiency are now available.
Instantaneous water heaters
Instantaneous water heaters which heat water as needed and have no storage tank are available, but not widely. They require little space, but they usually cost more than storage-type water heaters and more than one unit might be required to meet your needs. For electric instantaneous water heaters, upgraded wiring is often necessary.
Integrated (combination) hot water systems
Systems that combine space heating and water heating are becoming more popular. Water can be heated with a boiler or a storage-tank water heater. The hot water can be used for space heating as well as domestic hot water needs. Space heating methods include baseboard radiators, in-floor radiant heating and forced air heating when piped to an air handler. Some of these systems can also be used for pool and spa heating and snow-melting applications. Combo systems vary widely in efficiency and must be carefully designed to give satisfactory service
Solar water heaters
In solar water heaters, energy from the sun is collected by solar panels and transferred by circulating fluids to a storage tank. These heaters are typically used with an electric water heater, or one fueled by oil, natural gas or propane, which acts as a back-up for overcast days. Solar collector panels can be mounted on any unobstructed roof, wall or ground frame that faces between

Renovating a water heater
Time to upgrade your water heater? Upgrade to an electric heat pump water heater. These water heaters heat the water by capturing warmth from your home's ambient air certified heat pump water heater uses an average of 50% less energy than a standard electrical water heater. Saving energy saves money and reduces your carbon footprint.
Product eligibility
Eligible electric heat pump water heaters are listed in Tier 2 or higher on NEEA's Advanced Water Heater Specification Qualified Products List for Heat Pump Water Heaters.
Replacement of an existing electric heat pump water heater is not eligible for a rebate.
Emergency replacement of broken electrical water heaters is not eligible.
Installation requirements
The existing water heater being replaced must be the primary water heater (if the home uses more than one water heater).
The electric heat pump water heater installed must be new, in good working order, not previously installed in another home or building.
The upgrades need to be completed by a licensed contractor with a valid B.C. business license for the relevant work and a GST number.
Application deadline and required documents
You must submit your rebate application and all supporting documentation within six months of the invoice date.
Home Energy Improvement Bonus
To receive this bonus, you'll need to complete a pre and post-upgrade EnerGuide home evaluation by a program certified energy advisor.
Install any three eligible upgrades within 18 months and receive $20 per % gigajoule improvement in your home's EnerGuide report.
Maximum rebate is $2,000.
EnerGuide Home Evaluation Rebate
Get a pre-upgrade EnerGuide Home Evaluation and receive a $200 rebate.
Get a post-upgrade EnerGuide Home Evaluation and receive a $100 rebate.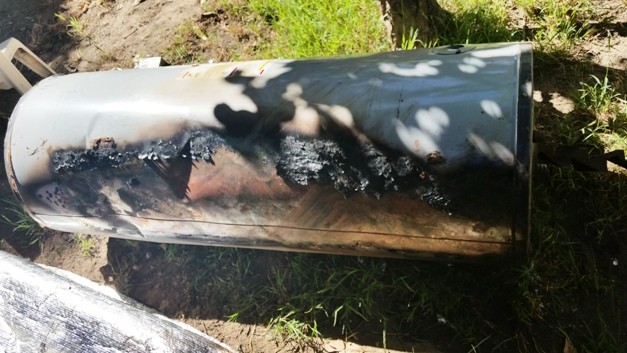 Signs Your Water Heater is About to Call it Quits
We bet you dedicate at least 30 minutes a day thinking about your water heater, right? Wrong—at least we hope that you have more important things to think about. Most of us never give a second thought to our water heater until we turn on the shower or sink and, behold, no hot water. The truth is, hot water heater problems typically occur long before the unit actually fails.
Poor Water Quality
You can tell a lot about your water heater's performance just by inspecting your hot water as it comes out of the faucet. Minerals, sediment and other debris can collect in the bottom of your water heater's tank over time. This will often produce rusty, muddy-looking water. You may also notice an unpleasant odor, or that your water has a metallic taste.
Leakage
Leakage is one of the more common water heater problems. If you notice a puddle of standing water around your water heater, you should probably look into replacing the tank as soon as possible. Depending on the source of the leak, a leaking water heater could indicate an internal failure of the unit that requires immediate attention. Otherwise, you face the risk of flooding that could cause extensive damage to your home.
Inconsistent Temperature
Do you seem to have trouble controlling the temperature of your hot water? Does the temperature suddenly go from hot to cold, even though you haven't touched the faucet handle? Inconsistent hot water temperature is another potential sign of a hot water heater going out.
Water Takes Forever to Heat Up
If it seems to take ages for your water to get hot, it could indicate an issue with the thermostat or heating element. This may also indicate an accumulation of sediment in the tank. If replacing the thermostat or heating element, or flushing the tank doesn't solve the problem, it may be time to replace the unit.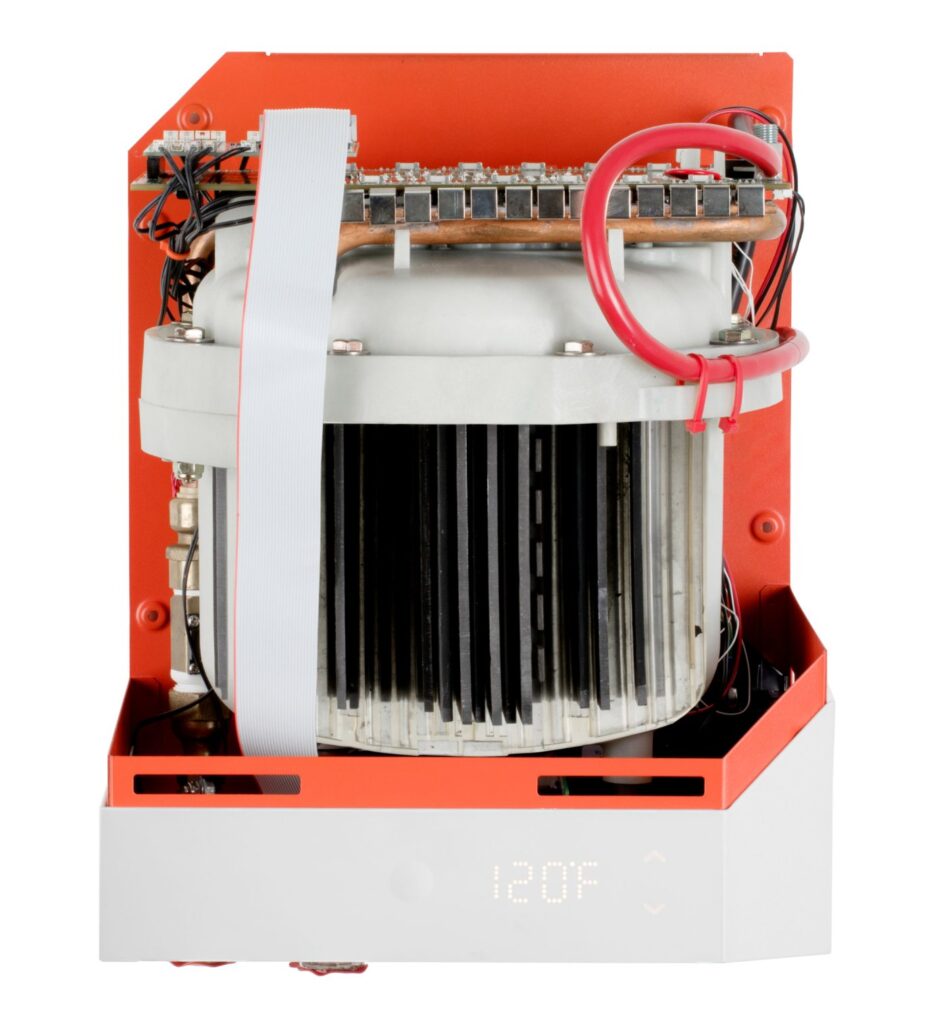 WATER HEATER FIRE SAFETY TIPS
Evidently, the water heater was located in an outside structure and was surrounded by flammable liquids, which helped cause the fire to really get moving and growing. Read our top water heater fire safety tips and use the best practices to limit possible fire damage caused by your water heater
Though it may seem unusual that the fire was caused by a faulty water heater, the fact is that hundreds of homes fires have been caused by water heaters in one way or another. According to the National Fire Protection Association, during the 4-year span between 2007 and 2011, water heaters were responsible for 11 percent of fires started by home heating devices. Now, let's be clear, this doesn't mean that water heaters are inherently dangerous or some sort of ticking time bomb waiting to catch fire. These facts just remind us that improper use and neglect of your water heater could lead to problems down the road.
GET YOUR WATER HEATER CHECKED ANNUALLY Most people don't think about their water heater until they have to, meaning until it stops working or they discover a leak. But it pays to have a professional come over to your home once a year and make sure there are no problems with your water heater and check for any potential problems that might occur in the near future. During this check, something like a small gas leak may be discovered and corrected before it becomes a major fire hazard.
KEEP FLAMMABLE MATERIALS AWAY FROM YOUR WATER HEATER – This cannot be stressed enough, especially in light of the fact that it was reported that the Rocky Fire was caused, in part, by flammable liquids that were kept near the water heater. These were ignited, thus helping to create this huge fire. So, make sure that flammable materials such as oily rags and even paint and gas cans are kept far away from your water heater.
KNOW HOW TO SHUT YOUR WATER HEATER OFF – This is helpful for so many reasons, but it is especially helpful in regards to fire danger and prevention. That's because if you happen to smell gas or discover a gas leak in your water heater, you will want to get the gas shut off as soon as possible
Efficient water heater.
Water Heater is an internet-connected tankless electric water heater which provides instant, endless hot water for houses, apartments, points-of-use, and certain commercial applications. Unlike all other water heaters on the market, the MODEL does not use metal heating elements to heat water. These will rust and scale over time. Instead, graphite electrodes and electronic controls are used to pass controlled electric currents through the water. This transfer of electrical energy into the water increases the thermal energy, creating heat. No rust or scale ever forms; the water that comes out is purer, energy efficiency stays at 99% for the life of the unit, and there is never maintenance required or heating elements to change.
Take a peek inside our electric tankless water heater. No metal heating elements here.
The MODEL Water Heater is the only water heater in the world that uses Ohmic Array Technology to heat water. All others use metal heating elements, which will rust, become covered with limescale, and eventually form hotspots. This 100-year-old technology causes sediment to form in the water, poor temperature control, and because the metal heating elements have to work harder to heat water over time, wastes energy.
It all started with a simple problem.
They simply didn't work. He figured if it was happening to him, then other people were probably having the same dilemma. After doing a ton of research and developing his own prototypes, he not only solved his initial problem, the technology he invented is changing the way the world heats water. Hot water is purer. Heats to the precise temperature you want. All at a 99% energy efficiency rate that never decreases. How's that for performance?
We've reinvented the way the world heats and uses water.
For the last 100 years, electric water heaters have been designed with one fundamental flaw: they all use metal heating elements to heat the water. To heat a tank full of water, the relatively small heating element must get very hot. In some cases, up to 800° F. This causes rust and limescale to form on the surface of the element. Over time, "hot spots" develop, and the elements fail.