Tips for Creating an Awesome Photo Booth
Photo booths are fun. Photo booths at parties are extra fun. Whether you're stepping back in time to sit in a vintage "two-seater" with someone you love or standing in front of a sparkly backdrop with several friends at a wedding reception, chances are you've enjoyed the printed results—so much so that you've decided to make your own photo booth for your upcoming holiday party or your own wedding reception. Whether you're working with an iPad and natural lighting or a more elaborate setup with a DSLR camera and lights, here are a few tips and ideas to make your photo booth a success, regardless the size of your system.
Tailor your backdrop to your event. For a crisp, clean background of your choosing, Savage offers rolls of seamless paper in a variety of colors. While white, gray, and black are more traditional photo booth backgrounds, consider a color that matches your event. Tech Green seamless paper can even be utilized for green screen photography, allowing you to mix it up and explore a variety of images and backgrounds. For a more rugged background, consider an Infinity Vinyl Background. Much like seamless paper, this vinyl background hangs straight but allows for quick cleanup if a guest accidentally spills their drink or desert while they take a quick picture.
Alternatively, you can add dimension to a wall in your home or event space with rows of balloons or something even more unique, like decorated plates lined up in a row. Removable wall paper or sticker decals can also quickly transform your background without the residue. Metallic fringe designed for a doorway, or party streamers draped over a background support system could provide a unique and fun look to your photo booth without breaking the bank. For outdoor venues, add a string of lights to the foliage, drape fabric, or hang lanterns over lower hanging tree branches.
If your photo booth isn't a traditional "booth," and it doesn't have anyone supervising image capture, clearly mark off the area with gaffer tape and write out instructions that even your youngest guest can follow easily and walk away with an instant print. Adding a rug to the area your photo booth occupies can help set the mood and can provide something of an escape from your event. Adding a seat or two in front of the backdrop can not only help frame the area in focus, but provide a welcome relief where older guests can take a load off.
If you don't already have a photography prop box, now is the perfect opportunity to put one together. Grab an old crate or basket and fill it with oversized glasses, stick-on mustaches, cowboy hats, feather boas, whiteboard or chalkboard conversation bubbles, and more. The more props in your box, the more likely your guests will pose for multiple pictures, experimenting with different looks and different groups of friends or family members.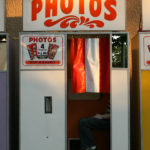 How to choose the right photo booth company
Photo booths have become popular nowadays. Therefore, if you are planning a party, make sure that you consider hiring a photo booth. However, there are many factors you are recommended to consider before you hire one. Since there are a lot of companies that are offering the same photo booth services, you need to be keen and choose the best one that will allow your guests to leave with a great moment of experience
Type of booth
Due to the technological advances, there are some of the latest booths that are easy to use. This, therefore, makes photo booths to be of many types. That is why you need to know the best type of photo booth you need before you go to the market to buy one. The latest booths have high-resolution digital cameras, and touch screen controls. Therefore, make sure that you choose the best type of booth for your event or party.
The cost
When you want to hire a photo booth, you are supposed to remember this factor. Ideally, most companies will charge you depending on the period your occasion will take. Also, there may be additional charges for certain features. Some of the companies advertise their price. Also, the cost of hiring a photo booth on some of the companies varies depending on the location
Accessories and themes
This is another factor you need to put into consideration before you make your final decision on photo booths. It is essential to know that some companies can alter the look of a booth basically around the event theme. Therefore, this can be done with the customized props, the outer shell of the photo booth and the background of the pictures.
Video messaging
This is another important feature you are supposed to check before you hire your photo booth company. Therefore, if you need a video messaging in your event, make sure that you check with the enterprise and know whether they can provide it.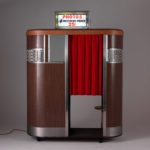 PHOTO BOOTH RENTAL: HOW TO CHOOSE THE RIGHT PHOTO BOOTH
Layout– Exactly what type of layout are you trying to find with the prints? Do you want picture strips with several little photos, a 4 × 6 with 3 pics and a logo design, or one huge 4 × 6 design photo? Can you include you own individual touch like a logo, quote, a photo of the mountains where you are having your wedding event, or color that matches your wedding/event? If you are going the photo strip path, does the printer cut the strip for you and will it make a straight cut? Very few printers have the capability to slice the image strips and just the best of the very best can do it straight. Too many booth companies end up having an attendant cut the strips with scissors– slowing the service and providing a less than professional technique to the product.
Props– Are the props enjoyable and appropriate for your party? How will they be displayed? Will they be thrown on a table haphazardly or will they be arranged in a wardrobe or nicely on expert display screen racks? Can you request specific themed props like mustaches, or sports stuff? Exists an extra expense for props or are they consisted of?
Referrals and online presence– Any business worth hiring has reviews and a strong online existence. If a business's site looks inadequately designed, what does that inform you about the pride they take in themselves? If a company can not stand happy and look excellent online, how can they look good at your event? An excellent looking site with testimonials and pictures of recent setups at events states a lot that words alone can not. You wish to see photos!
Size– How much area do you have for a photo booth? The cubicles with a hard shell are actually cool however they use up a lot of area. Also, you are restricted to the number of people you can fit within. Photo booths that have a removable drape can accommodate as lots of people as you desire. So, get a group shot with all 7 bridesmaids or your extended family! An open booth can also be organized to record the beautiful background that you probably have if your event is in the mountains or other picturesque area, or use a sophisticated background for even larger group enjoyable. Open design booths are quickly ending up being the most required design.
Green Screen– Some photo booths provide green screen innovation. With a green screen you can project any photo in the background; which is quite cool! This is normally an added expense, so you will have to weigh the cost/value. It will likewise take up a bit more space and may not look as attractive as a conventional photo background. It is more typical for special occasions and business functions, and not as popular for weddings.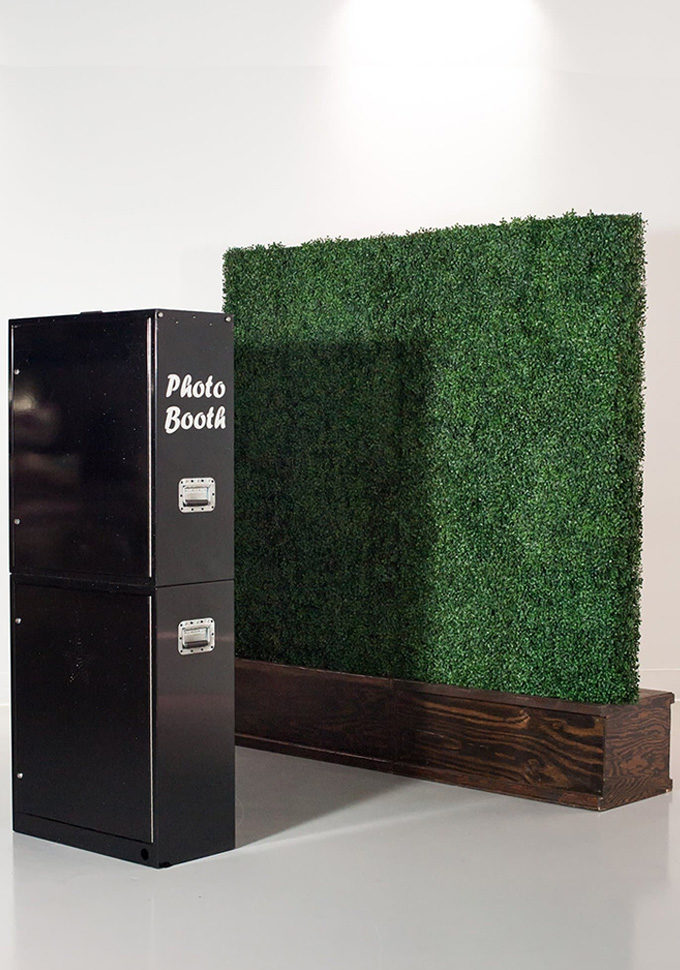 The Right Photo Booth Company
Digital Photo Booth services have quickly become the must-have item for weddings, birthday parties, bar and bat mitzvahs, quinceaneras, high school reunions, charities, expos and corporate events! Everyone from DJs, photographers, videographers, event coordinators, hotels and venues are all scrambling to find ways to incorporate this exciting and unique new concept into their own service offerings. With so many styles of photo booths (of varied quality) and so many companies in the market, it can be very daunting for consumers to pick the right photo booth and the right company to be part of their special event.
Who are they?
We know that in the event industry, there is no do-over or second chance to get it right on your wedding day or other special event. So you need to do your homework carefully before you pick your vendors. Research the company to make sure you want them to be there with you and your guests at your very special event. Can you trust them? Are they reliable and experienced event professionals? Do they specialize in just photobooths? In other words, you need to ask the right questions to your potential vendors beyond "How much does it cost?"
Does the company have a good reputation?
Check legitimate wedding directories and wedding vendor sites such as WeddingWire.com or EventWire.com. If the vendor isn't listed or reviewed on these or other reputable sites, you should ask why not. If they aren't advertising their business, perhaps they don't have a good reputation or worse yet – they don't have the money to reinvest in their own company. You might be thinking "So what if they aren't spending money on advertising themselves" but we would instead ask "if they don't have the funds to properly advertise their product then who's to say that they will still be in business by the time your wedding arrives." We have actually had a few clients in the past come to us needing a last minute booking because they originally booked with a fly-by-night company or Groupon that ended going out of business before their wedding date. So do your due-diligence and speak with event coordinators, wedding planners, venues, friends, and family to investigate their experiences with the company in question
How many events have they done?
Many companies try to make it look like they have been in business for a long time. But how many events have they really done? How much experience do they have with working in the event industry. Are they going to work well with the rest of your vendors and the venue? Do they have a portfolio showing past work?
What equipment are they using?
Many companies would have you believe that the bigger the mega-pixel the better the quality. On paper this would seem to be the case, but the reality is that no matter what the mega-pixels are, most photo booths are designed to take advantage of space constraints and a limited depth of field, so proper lighting and the printer's DPI (dots per inch) are much more important factors to consider. Therefore, a more important question to ask if whether or not the company can deliver professional lab quality photos? Do they have to manually cut the photo strips with a scissors? How fast is their printing process? Some companies use inexpensive printers which give sub standard print quality and are likely to fade, smear or do not last. These type of companies may not be inclined to mail you sample prints either.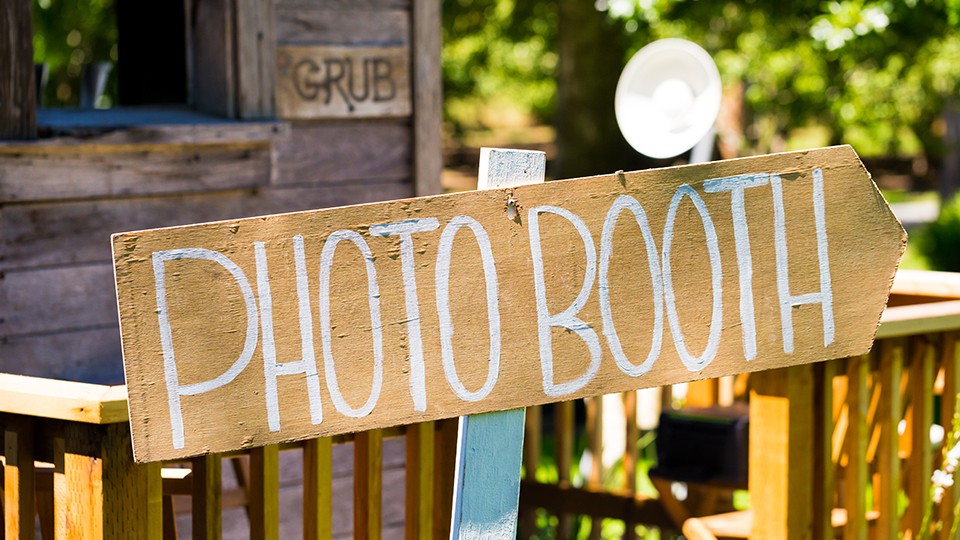 Questions To Ask When Choosing a Photo Booth Company
Before you decide to just hire the cheapest one, read through this question list. Even more important than price is finding a great company to work with. How a photo booth company does business, how they treat you, and the attention they put into the experience will speak volumes more than a number on a quote form.
Are you licensed and insured?
If you're taking the time to hire a photo booth company, you should be careful not to hire someone who's just doing this as a hobby.
What type of booths do you have?
Some companies offer an upgraded tablet as their only photo booth. While there's nothing wrong with that, there's a big difference between someone who just buys a bunch of iPads and someone who takes the time to invest in high-quality, professional photo booths
With photo booths, as with most things, you get what you pay for.
A photo booth company with a rock-bottom deal might charge extra for stuff you'd expect to be included, like props, a backdrop, or prints. With every company you interview, make sure they are clear about what their price includes.
Modern day photo booths offer different size prints, digital images, social sharing, even video messaging!
If you are dead set on a model that makes animated gifs, for example, this is something you'll want to ask each photo booth company as you interview them. If having 4×6 prints instead of the typical 2×6 strips is important to you, ask about that as well.