HOME INSPECTION TIPS FOR BUYERS
Today, I will talk about my top 8 home inspection tips for buyers. It's easy to get swept up in the excitement of buying a home. Once you've had an offer accepted on your dream home, you'll probably be anxious to move in. However, before you make a significant financial commitment, it's best to know exactly what you're buying. So let's explore it right now. By the way, watch till the end of the video, as I will provide you my FREE GIFT. My home inspection checklist for buyer pdf is now available for download. And I will give it to you for FREE. Also a disclaimer that I am not a licensed home inspector
This video is for informational and educational purposes only. Make sure to talk to your home inspector if you have any specific questions regarding your property. If you need a referral for home inspectors, comment below and I will share to you my preferred inspectors (take note that I do not receive any referral fees for referring the companies listed). So on to our topic. When you hire a home inspector, you get a professional, in-depth examination of the property's structures and systems. It's a worthwhile investment that can save you money in the long run, either by warning you away from a bad purchase or by providing a list of deficiencies you can use to negotiate with the sellers. The inspector's report will also list minor repairs that, if made, will help to maintain your home over the long term. Additionally, a good inspector can often predict the standard life expectancy of your roof, HVAC, and other big-ticket items so you can start planning for their eventual replacement. However, many buyers make mistakes during the inspection process that cost them time and money and lead to unnecessary stress
Make sure to do your own visual inspection Many buyers rely on their home inspector to point out issues with the property. However, by conducting your own visual assessment before you submit an offer, you can factor expected expenses into the offer price. Or, if you suspect major problems, you may choose to move on to a different property altogether. Examine the walls and ceilings. Are there suspicious cracks, which could point to a foundation issue? Any discoloration? Yellow spots can indicate water damage, while black spots are typically mold. If there's a basement, look for powdery white deposits along the walls and slab, which can result from water seepage
Do NOT Hire the Cheapest Inspector We all love to save money, but not all inspectors are created equal. Before you hire one, do a little research
Attending the Inspection Make every effort to be on-site during the inspection. Buyers who aren't present during their inspection miss out on a great opportunity to gather valuable information about their new home. If you can attend the inspection, don't spend all your time picking out paint colors or chatting with your new neighbors. Instead, use your time there to shadow the inspector. It's the perfect chance to find out where everything is located, ask questions, and see first-hand what repairs and updates may be needed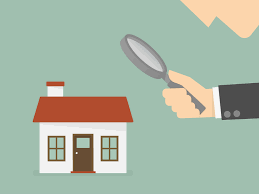 QUICK TIPS TO GROW YOUR HOME INSPECTION BUSINESS
Home inspection marketing is one of the most significant factors in the success of a home inspection business. Unfortunately, it can also be one of the most complicated. Putting effort into marketing will help ensure that your home inspection business grows. It takes effort and knowhow
Marketing: A successful home inspector is a business owner who utilizes proven marketing tools and methods to promote the services they offer to potential clients and referral sources
Roadmap: Few people get to their desired destination without a plan. Make a business/home inspection marketing plan and stick to it! A good marketing plan is a document that brings together your market research. This helps you figure out exactly where your business needs to go and how it is going to get there.
Face-to-Face Marketing: Research shows that face to face marketing is one of the cheapest and most efficient ways to get your name out in the market. Face to face marketing is cost-effective for reaching large numbers of people in a short time. Any activity must grab the prospective client's attention quickly, as the window for interaction is short. Grab their attention and try to maintain it long enough for them to engage in the message you are delivering. Continue getting out in front of people when money gets tight, as this is a low cost and effective way to market yourself. Opportunities are out there, you just need to find them.
Website Presence: A website is an essential and cost-effective way for potential clients to learn more about you and your company 24/7
Tips to survive after a home inspection
Helpful tips to survive after a home inspection, it's what home inspectors do and don't want you to know. A home inspection and helpful tips to help you survive after your home has been poked at from top to bottom. It's the things you don't see that may be destroying your home. There are a lot of home inspectors out there poking around homes to find potential damage issues around the exterior of a home. Did you know that the sharp metal objects that most home inspectors use such as an awl can cause damage below the surface of a quality exterior paint job? This pricking around the home and poking to locate areas of concern of your homes inspection may cause future damage to your homes exterior by causing a break in the protective paint barrier. Since water intrusion can absorb under the paint layer and cause future damage such as paint peeling, blistering, future wood rot, it can attract unwanted wood boring insects, not to mention those unsightly ants that love to colonize in moist places, and future decay of structural wood.
Home Inspection Tips for Sellers
Generally, the path leading up to the home inspection is longer for the seller than for a buyer! The seller prepares for the sale by decluttering, cleaning, maintaining, repairing, and staging their home. Anxiety for the seller typically grows during inspection day and when the inspection report arrives. Sellers ask themselves: "What might the inspector find? What did we overlook?" And sometimes it can even feel as though someone is intruding in their space, and judging everything about their house.
Recently, veteran real estate agents with 30+ years in the industry told me that home inspections used to simply involve a professional looking at the major appliances and systems like the furnace, HVAC and water heater.
There are many reasons that buyers invest in an inspection:
To ensure they are not buying a lemon.
To be informed about any potential additional costs they could incur after closing.
To find any issues that could potentially be a deal breaker if they are not addressed by the seller.
As soon as closing documents are signed, all of the home's issues will the responsibility of the new owner. The contract clearly states that the home is being purchased "As is" and "With all faults."
A buyer will have a certain amount of time that allows them to conduct pretty much any inspection they desire. A buyer will choose which inspections they deem necessary. The charges are also the buyer's responsibility. As a matter of fact, home buyers can inspect anything they like unless it damages the home (in that case, permission has to be retrieved first).
tips for navigating the home inspection process
Selling a home can be a stressful experience for most homeowners. Keep Calm and focused on the big picture. When it comes to home inspections, most homeowners aren't used to having a stranger peer into their attic, open every cupboard and closet or test every appliance. For some, this stress can turn into a major nightmare.
Prepare for the inevitable.
When the home inspector comes through and begins pointing out flaws, many homeowners take the comments personally. This is why it's important to make sure that not only is your house is ready for inspection, but that you are, too.
Be proactive
Before the inspector arrives, talk with your agent about whether they plan to be in the house during the inspection. If the buyers will also be attending the inspection, the best thing for both parties is to keep the sellers away and occupied for the duration. Concerned that you won't be able to answer questions or explain an issue with the home? Leave contact information at the house and have the buyers or inspector call with any pressing questions.
Keep Sane
When the time comes for the actual inspection process, take a minute to remind yourself that the home inspector is simply doing his or her job. Emphasizing this fact can help keep sellers grounded, even when the inspector comments on the improper installation of their favorite fixture. If you do start to get worked up about the inspection or a comment made by a potential buyer, try to redirect attention and remind them about why they're selling their home in the first place. As much as possible, focus attention on the bigger picture and the end goal: getting the best return on their investment and finding a new home.